changeUp|GLOBAL brings to bear our collective expertise to focus on enabling your innovation. It is acquired not in a classroom, but through decades of experience delivering transformational results. We apply it to lead, support and mentor teams to deliver.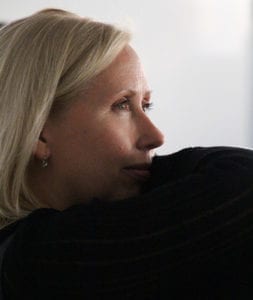 With over 30 years in Financial Services, and over 20 in user experience design, I've learned the art of enabling organizational transformation, the science of using data and metrics to understand and predict behavior, and the wisdom of listening to what customers have to say. My strengths are creating environments where collaborative teams can thrive and embracing change as a tool to design structures that are at their core adaptable, flexible and innovative.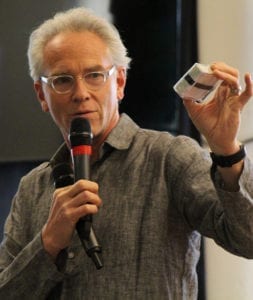 I believe creativity can be a catalyst for core changes in companies' overall approach to innovation and organizational culture. During my career as an Executive Creative Director, I was responsible for leading teams of designers to define the look and feel for the user experience across multiple lines of business, technical platforms and products. My expertise is in evolving brand identity and ensuring that it is accurately conveyed and represented across the user experience.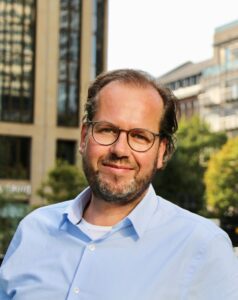 I am convinced that the contrast of opposites creates additional value and I feel privileged that my 25+ years career journey offered so many opportunities to verify this. Whether it's the contrast of respective business and technology perspectives, the treasure of contrast within a diversified team or the contrast of profound knowledge of a status quo and a compelling vision.
Anchored in Digital transformation and Customer Experience Design, I am grateful for the experience of leading and mentoring local, regional and global teams. Those teams enabled me to focus on end-to-end delivery and to drive vision to value at high pace.
Why you want to be in a room with us
We favor collaboration over control
We are biased towards action but not particular ways of acting (Agile/waterfall/hybrid)
We believe the best way to 'get it' is to do it
We create environments to inspire creativity, carefully considering the space, the light, the food and the soundtrack
We've learned that solving global problems requires local understanding
We embrace the wonderful discomfort of trying something new
We believe every company's potential to innovate is present in their people
If you want a culture that embraces change, empower your change agents and put them where they can foster it
We feel a conversation is richer when you have a diversity of voices and picture is clearer when you have considered all perspectives
changeUp|GLOBAL Principles
We are committed to working for the greater good; at least 30% of our work is pro bono
There are no competitors when you're trying to make the world a better place
You don't need to have all the answers; just really good questions
Good design can help you see a problem as well as solve it
We see change as opportunity
Even if you don't feel ready to start, start now